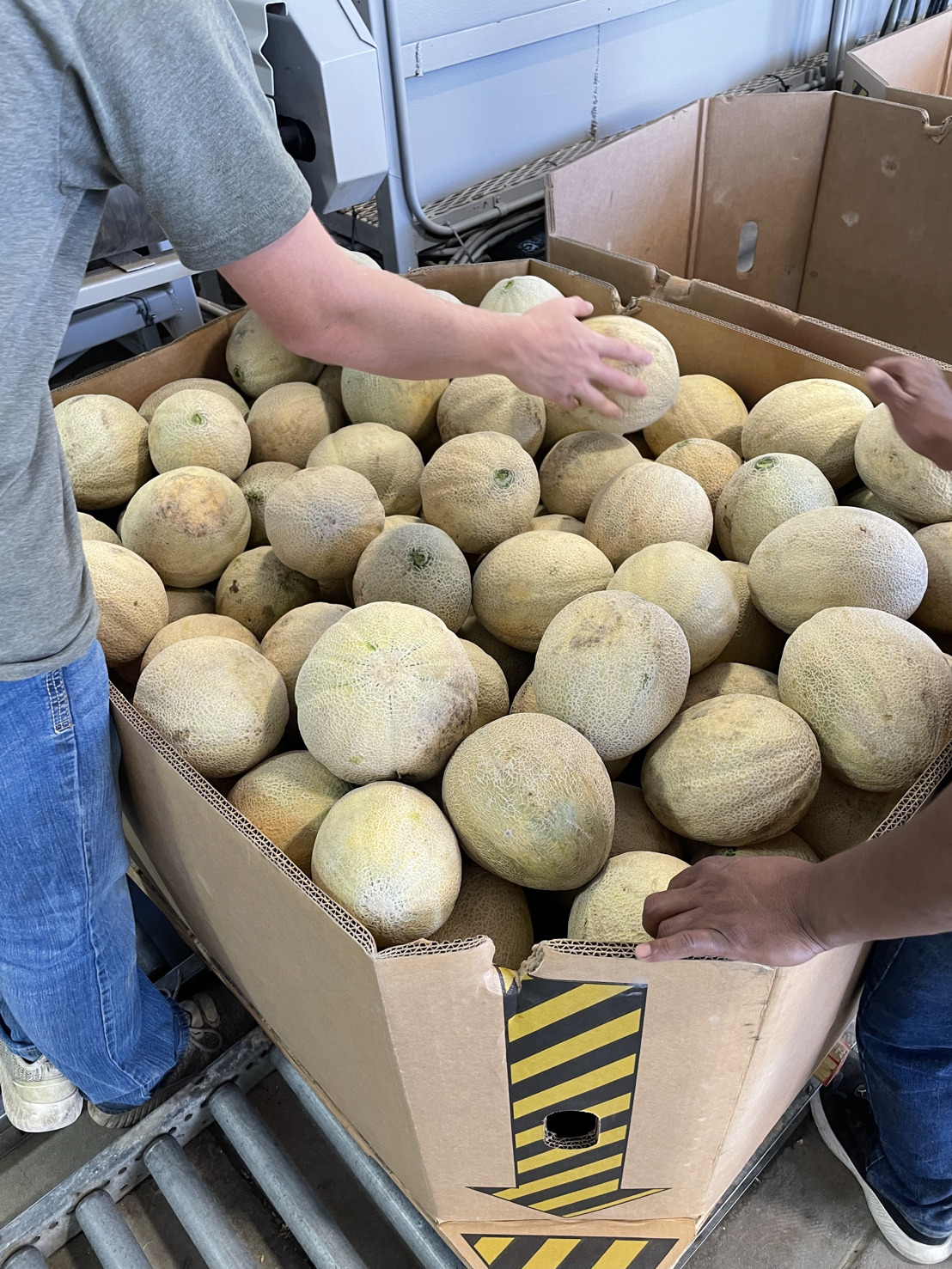 Last Call of the Season: Rocky Ford Cantaloupe + Watermelon
Harvest for Colorado's favorite summer treat is coming to an end soon
While it may have felt like the summer season was winding down with Colorado's recent record-setting heat, this weekend's cooldown will appropriately signal the final harvest for Rocky Ford cantaloupes and watermelons.
These famous melons won't return until next year, so grab them now and if you're lucky, you'll also find fresh fall favorites such as pumpkins, chili peppers and tomatoes.
See below and for the last time this year, learn where you can grab a Rocky Ford melon, how to pick a melon at peak ripeness, and peruse six unique melon recipes you've likely never heard of before!
How to find world-famous Rocky Ford melons:
Head to your local grocer now - the last harvest ships next week to supermarkets all over the Colorado region such as King Soopers, City Market, Safeway, and Sprouts.

Pick your produce nearly straight from the vine by stopping by the Rocky Ford farms:
Hirakata Farm Stand: 20787 Hwy 10, Rocky Ford, CO
Stop by daily from 8 a.m. - 6 p.m.
Knapp's Farm Stand: 29742 CO 71, Rocky Ford, CO
Stop by Monday - Sunday 8 a.m. - 7 p.m.
Mary's Farm Market at Hanagan's Farms: 23972 US 50, Swink, CO
Stop by Monday - Saturday 8 a.m. - 6 p.m., closed Sunday
Hanagan Farms - Pumpkin Patch: 25388 County Rd 24.5, La Junta, CO
Stop by daily from 7 a.m. - 6 a.m.
How to pick a ripe melon:
Watermelon - Look for an orange creamy field spot, dark and dull rind, round or uniform shape, and larger webbing (or "sugar spots") to pick a ripe, sweet watermelon.

Cantaloupe - Look for a golden yellow color, feel for edges on the outer skin, and smell the "button" of the cantaloupe - if it's sweet and musky, it's ready to eat.
How to cook adventurously with your melon:
Some would rather simply eat a slice on its own, but we recommend expanding your melon-inspired cuisine with these delicious recipes:
Jordan Sherman M&C Communications